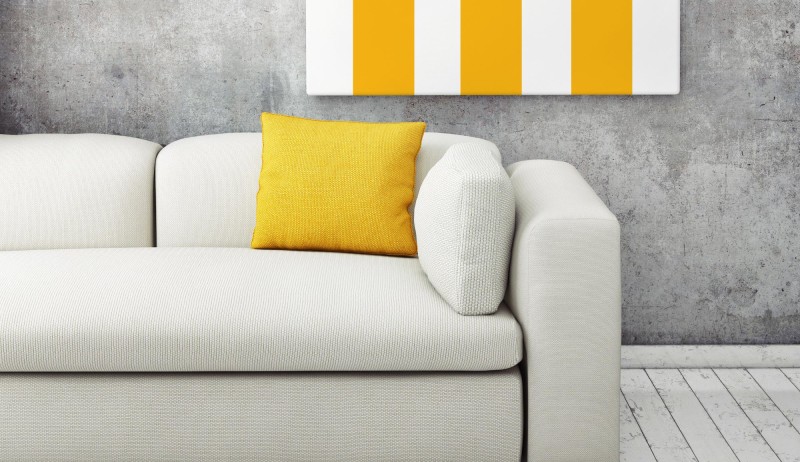 Earlier this month Tarion participated in the Toronto Fall Home Show. The theme for this year's show was "Embracing Your Space." For Tarion, it was all about embracing new home ownership and answering any and all questions about the warranty that comes with almost every new home in the province. In four days, our staff met with more than 330 homeowners.  For those who couldn't attend the Home Show and visit our booth, we thought it might be helpful to share some of the most frequent questions and our answers.
What does Tarion do?
At its simplest, Tarion backstops the builders' warranty on new homes and condominiums in Ontario. Builders in the province are required to provide the warranty on newly constructed homes and condos but if for some reason they fail to meet this obligation, Tarion steps in. We also regulate new home builders in Ontario. That means that all builders in the province must be registered with Tarion before they can legally build a new home or condominium.
What is covered under the warranty?
There are in fact a number of warranties, not just one.
DELAYED CLOSING & DEPOSIT PROTECTION
These relate to situations that occur before people can actually move into their new home or new condo and they are exactly what they sound like. If there are delays in taking possession or occupancy that extend beyond what is in the Addendum to the Agreement of Purchase and Sale, than homeowners are entitled to make a claim up to $7,500. As well, if builders fail to build or complete projects, then purchasers may be entitled to deposit protection (up to $40,000 for homes and $20,000 for condominiums – plus any deposit amounts protected by the trust provisions of the Condominium Act).
FIRST YEAR WARRANTY COVERAGE
The first year warranty coverage ensures that the home is built in a workmanlike manner, is free from defects in workmanship and materials, is fit for habitation, and is free from Ontario Building Code violations and major structural defects. The warranty also ensures that the builder did not make unauthorized substitutions. New home owners should think about the finishes in their new home. This could include baseboards, walls and surfaces. Any issues should be noted during the Pre-Delivery Inspection. If the builder does not address them, they can be raised during the first year on either the 30-day or the year-end warranty forms.
SECOND YEAR WARRANTY COVERAGE
The second year warranty coverage includes plumbing, electrical, heating delivery and distribution systems, water penetration, exterior cladding, violations of the Ontario Building Code that affect health and safety and major structural defects.
Keep in mind that warranty coverage is different for freehold and condominium units. Condominiums have two types of warranty coverage: the unit warranty, for items that are inside the boundaries of your unit; and the common elements warranty for items that are shared. Common Element warranty claims are the responsibility of the Board of Directors of the condominium corporation. Common elements claims are not covered under the warranty coverage for individual condo owners.
For instance, heating and cooling is usually covered under your common elements warranty. However, if you have supplementary heating and cooling this may be covered under your condo unit warranty instead of common elements.
THREE TO SEVEN YEAR WARRANTY COVERAGE
The three to seven year warranty covers Major Structural Defects (MSD) only. For freehold, this covers major defects in any load bearing portion of the home if the defect has caused the load bearing part of the home to fail or affects the ability of these portions of the home to carry those loads, or if it materially affects the ability of the owner to use a significant portion of the home.
For condominiums, major structural issues such as those that deal with the foundation walls or the garage would possibly be covered under the common elements coverage.
If you're not sure which of your specific items are covered under warranty, give us a call at 1-877-9TARION and we'll help you out. You can also search our Construction Performance Guidelines, which covers how Tarion will rule on different warranty items.
For all those who visited us at the Fall Home Show, thank you for coming to speak with us. We enjoyed meeting you and answering your questions about Tarion.
---
Original Article from Tarion.com, http://blog.tarion.com/helping-homeowners-embrace-their-new-space/